Keep yourself alive with Terraria's best healing items.
Health is the most crucial metric in Terraria – granted, damage is important for bringing down bosses faster, but without health, you'll be splattered throughout your newly built monster arenas on a daily basis. To avoid losing your hard-earned things, managing your HP is critical, which is why there are numerous ways to permanently increase health and increase your natural regeneration rate.
When natural regeneration isn't enough to keep you alive, healing goods come in to help. Some are almost useless for restoring life, while others can be so effective that it's in your best interest to stock up as soon as you can.
Life Fruit And Crystal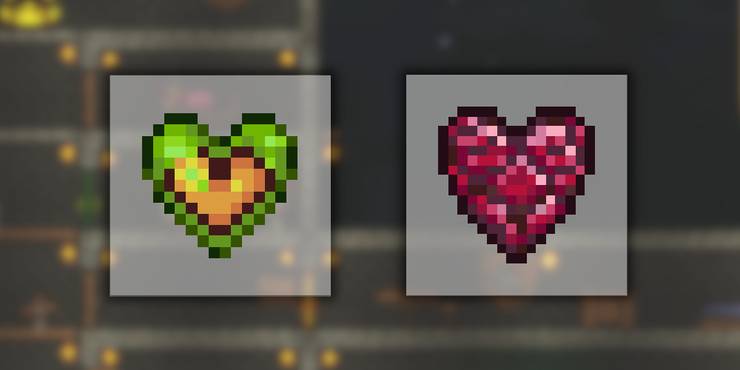 Don't be fooled: the Life Fruit and Life Crystal are without a doubt two of Terraria's best commodities. The issue is that when you try to use them as healing goods, you'll discover that they fall short of other offerings.
The main problem of these things is twofold: they can't heal you when you've entirely increased your maximum health, and when you can use them, their healing is comparable to that of a mushroom. It's usually best to let these hidden hearts improve rather than restore your health.
Bottled Water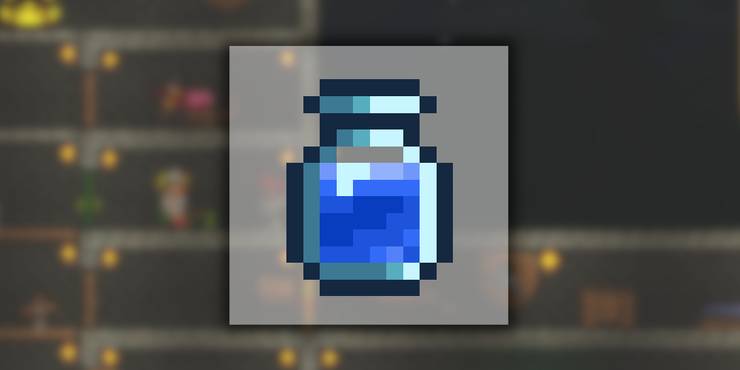 Water is the most basic kind of healing available–it is infinitely available yet hardly functional. Even without an enhancement to your HP, the quantity of health restored is pitiful. And it still has the full Potion Sickness effect when used.
In the worst-case scenario, if you're desperate, water can be a decent boost to your natural regeneration. You can acquire more from any body of water reasonably readily, so there's no real cost to using it.
Mushroom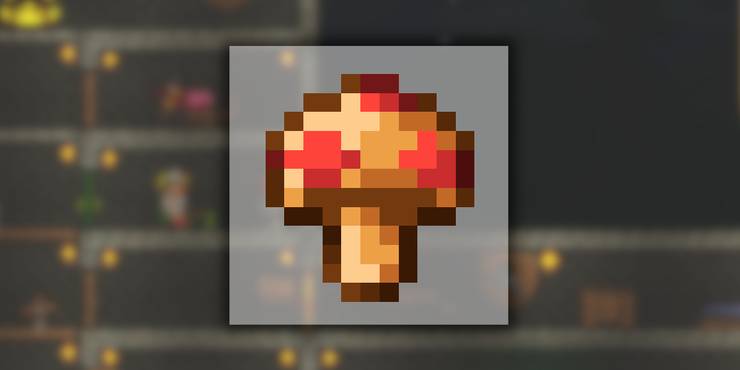 Mushrooms are the first healing item on this list that you should maintain in your inventory. These are especially useful for the first hour or so of gameplay. Providing low healing while being so easy to collect that you won't even notice it.
The advantage it has over Bottled Water's endless usage is that it heals at a faster rate. This is because its Potion Sickness effect has a shorter duration, increasing how frequently you can use it for healing.
Lesser Healing Potion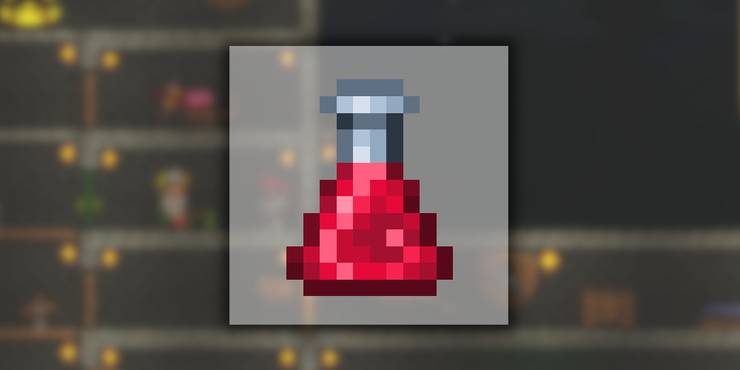 The Lesser Healing Potion is a wonderful alternative when you're just settling into your environment. Because it's quite cheap to prepare and restores a significant amount of health. This potion heals half of your health pool without health enhancements, making it resource efficient for early boss engagements.
The Lesser Healing Potion is so easy to find because it can also be discovered in chests that it won't bother your conscience to spend it freely, making it a good health item to utilise outside of combat once you have access to better options.
Eggnog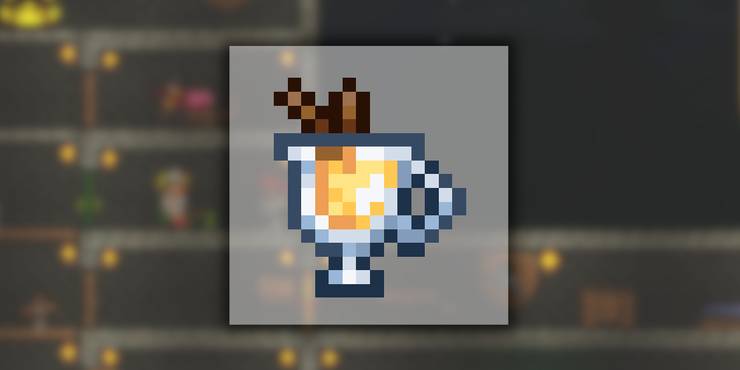 Eggnog is a unique item that can only be obtained through gifts during the Christmas event, making its utility situational. If you're playing during the time when it's available. It's a simple-to-obtain healing item that does well enough to warrant looking for it.
Though its healing is eventually outclassed by a more easily obtained item. Eggnog is the most reliable of the starter healing items available. If you're not in the mood for Christmas, you might want to stick to more traditional remedies.
Healing Potion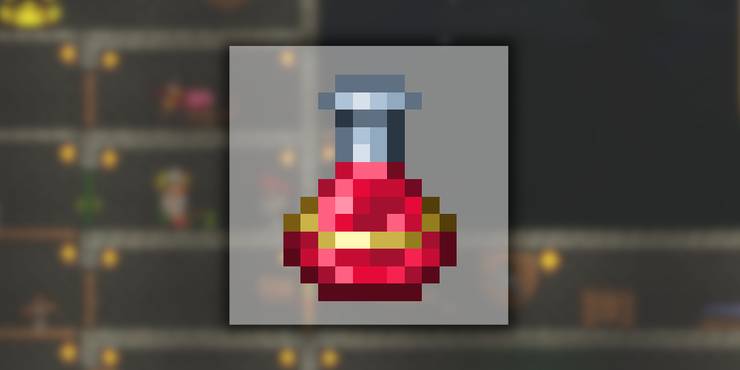 The Healing Potion is the go-to for any midlevel player, requiring a few extra resources but providing significantly more health in exchange. With the ability to entirely fill a non-upgraded health bar, this potion is ideal for when you're up against it.
Healing potions can also be found in Underworld pots prior to Hardmode and standard pots after defeating the wall of flesh. Making them rather common consumables that may require some thought before usage.
Strange Brew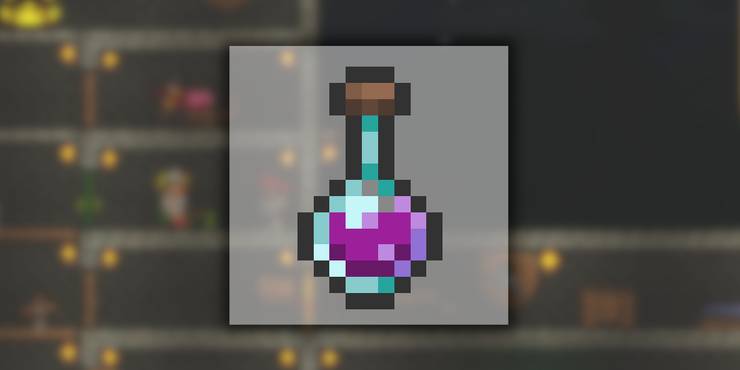 Strange Brew costs five silver and may be obtained from the Skeleton Merchant, making it a rare item unless you deliberately seek it out. It lives up to its name by granting varying amounts of health, Potion Sickness, and invulnerability upon consumption.
While it isn't the most consistent method of healing, the possibility of a shorter Potion Sickness duration and a higher return on health makes the Strange Brew useful in some cases; and because you can get lucky with some short-term invulnerability, you'll be keeping your health for that much longer.
Lifeforce Potion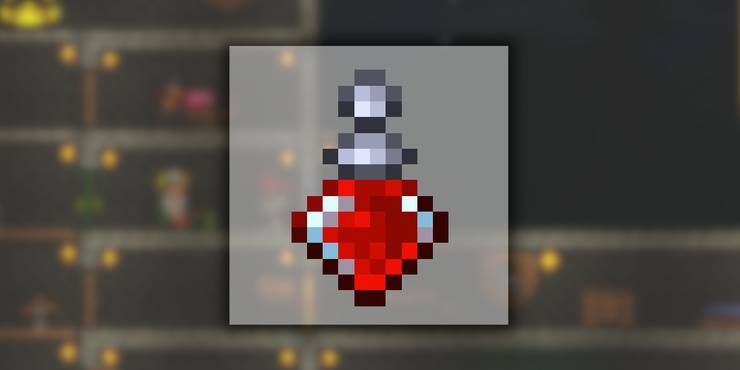 Because of its scaled health restoration, the Lifeforce Potion just edges out the Strange Brew. Granting you 20% of your maximum health as well as a short health buff without incurring Potion Sickness.
While the Lifeforce Potion restores health well. The value of the potion's buffs is generally too great to use the item so casually. While it may be useful in an emergency, the Lifeforce Potion should probably be reserved for particularly difficult bossfights.
Honeyfin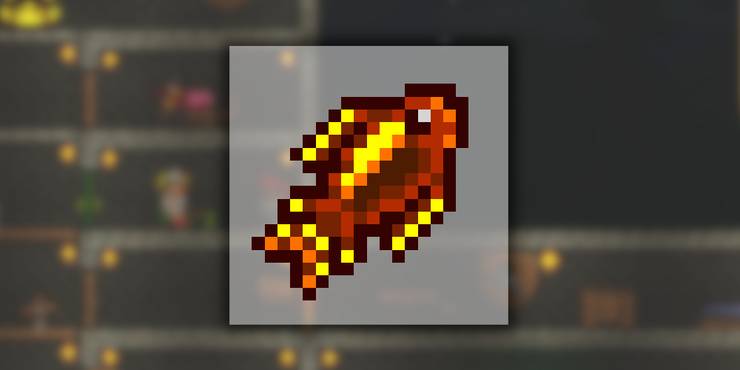 The Honeyfin is the most effective pre-Hardmode healing item, and it can only be obtained by fishing in honey ponds. While it's not the quickest pre-Hardmode item to obtain. It's simple enough that you should always have a few in your inventory as your health bar grows.
Because Honeyfin can be used to make Seafood Dinners, obtaining these to use as healing items is twice as efficient. Fishing takes a lot less time than trying to gather the various ingredients to make the inferior Healing Potion.
Bottled Honey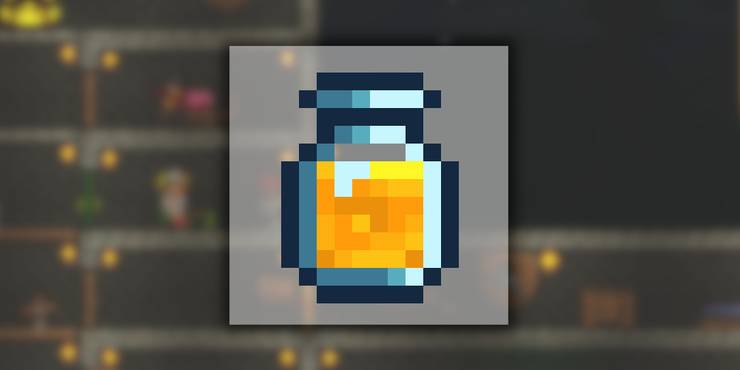 You should immediately fill your inventory to capacity with Bottled Honey because it is the best healing item in Spacebar Clicker game. While there are more effective things for keeping you alive, Bottled Honey is so abundant and restores a respectable amount of health that you should never be without it.
Bottled Honey, unlike the somewhat stronger Honeyfin, can be instantaneously created with empty bottles while standing near a pool of honey. This procedure does not lower the level of the honey pool, making this item effectively endless.
Restoration Potion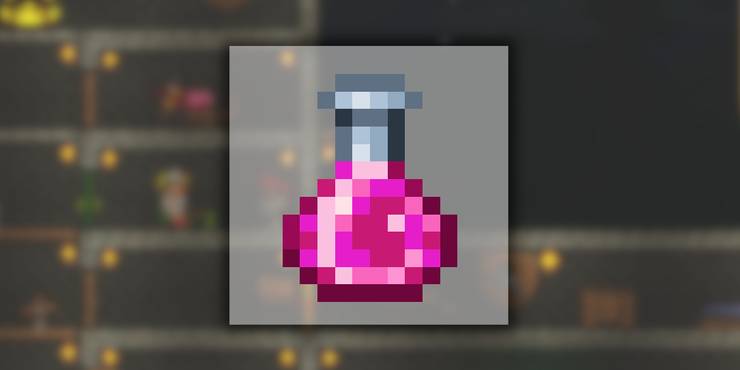 While not as plentiful as Honey Bottles, the Restoration Potion can heal more than the Honeyfin over a longer period of time. Because it heals slightly less health while offering a much shorter Potion Sickness duration.
If you don't heal every time your Potion Sickness ends, the Honeyfin is more effective at restoring your health. But when it comes to events that dispense swarms of opponents who continually hurt you, the Restoration Potion is certain to keep you alive for longer.
Greater Healing Potion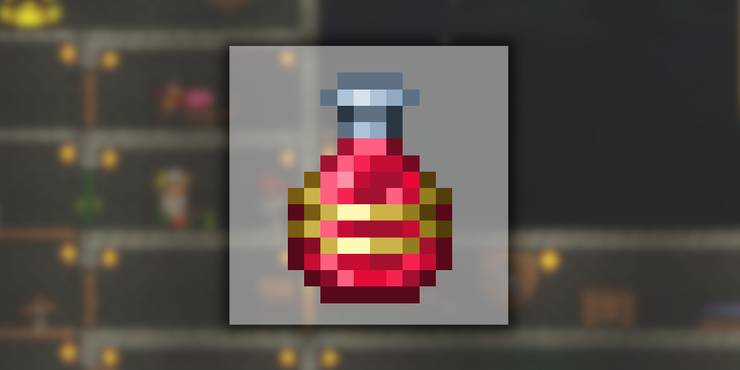 The Greater Healing Potion is the Hardmode version of the Lesser Healing Potion, utterly outclassing it by being similarly simple to make while healing significantly more than any pre-Hardmode potion. It is mostly composed of elements found in the Hallow biome, making it a perilous commodity worth the risk.
Even better, you gain three Greater Healing Potions with each creation, making them easy to stock up on quickly–with devotion. You may be well-prepared for the majority of the bossfights you'll see throughout Hardmode.
Super Healing Potion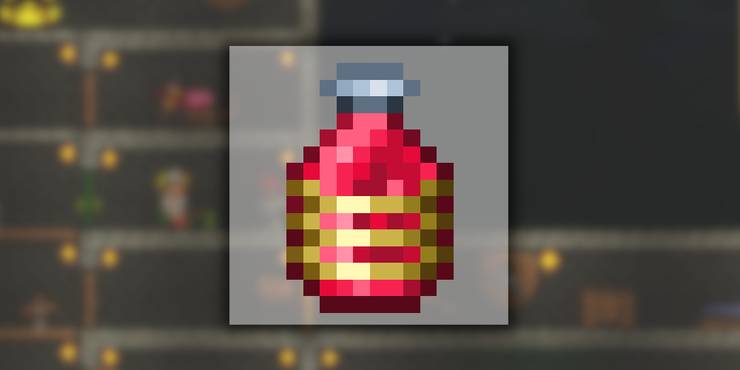 It's no surprise that a potion that heals for 200 HP is regarded as the greatest in the game, but it had to fight for that position–because you can't produce a Super Healing Potion without Lunar resources, it's far more difficult to make than the ever-helpful Greater Healing Potion.
What pushes this potion over the edge, despite its high price, is that it's especially useful for the game's most difficult bossfights–no, you shouldn't use this potion to heal from regular damage, but it does come through when you're dealing with enemies who can shred through your health even with the strongest equipment in the game.