Mobile games have never been better than they are now. You can only play these open-world games on the go with your phone.
Games like Red Dead Redemption 2, Skyrim, and Minecraft come to mind when people talk about open-world games, and for good reason. Players who like games with big worlds want to be immersed in the game, which both platforms and PCs can do.
But while most open-world games are usually on consoles or PC, mobile has a lot of interesting places to explore as well. One of the most underrated parts of the games business is the market for mobile games. There are thousands of different games for all kinds of gamers, from those who just like to play for fun to those who play to win. There are also a lot of open-world games on smartphones that you can't play anywhere else.
X Survive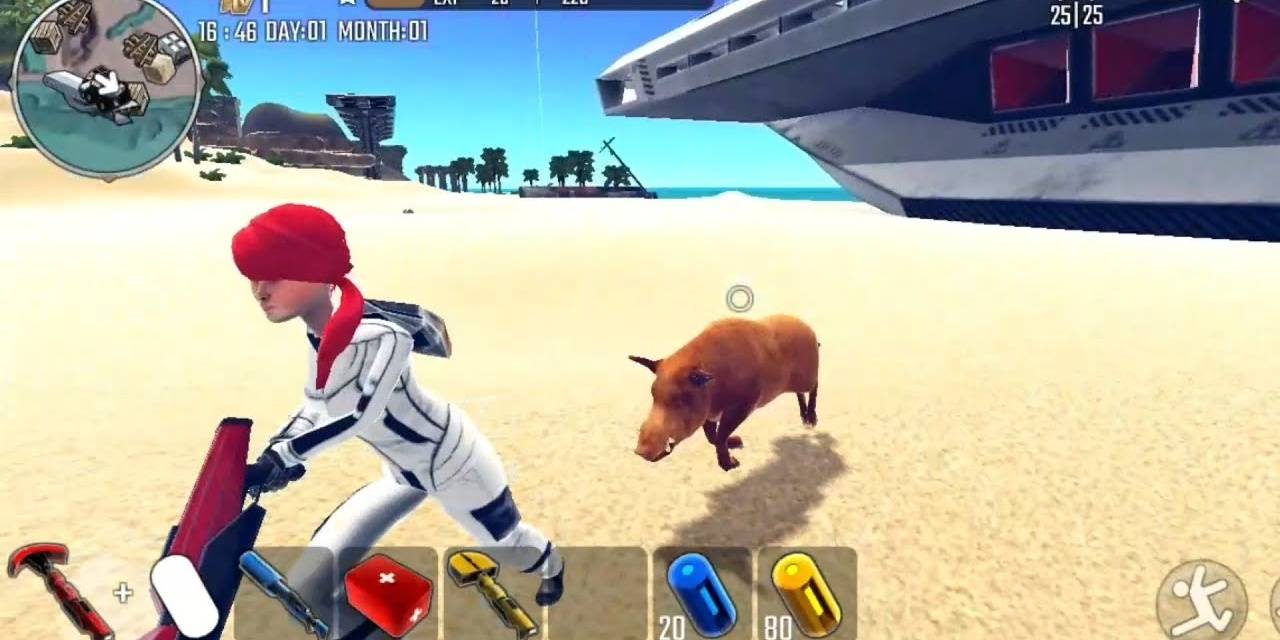 X Survive is an open-world survival game with a pretty big scope, so the fact that it works on mobile systems is pretty amazing. Even though players have to deal with hunger, thirst, and tiredness, the game is laid-back and relaxed. This is typical of most survival games.
Players can look for resources, make their own things, and build anything from small homes to large towns. Even though the game isn't the most finished, this mobile open-world game is so ambitious that most people will be blown away by how big it is.
Six-Guns: Gang Showdown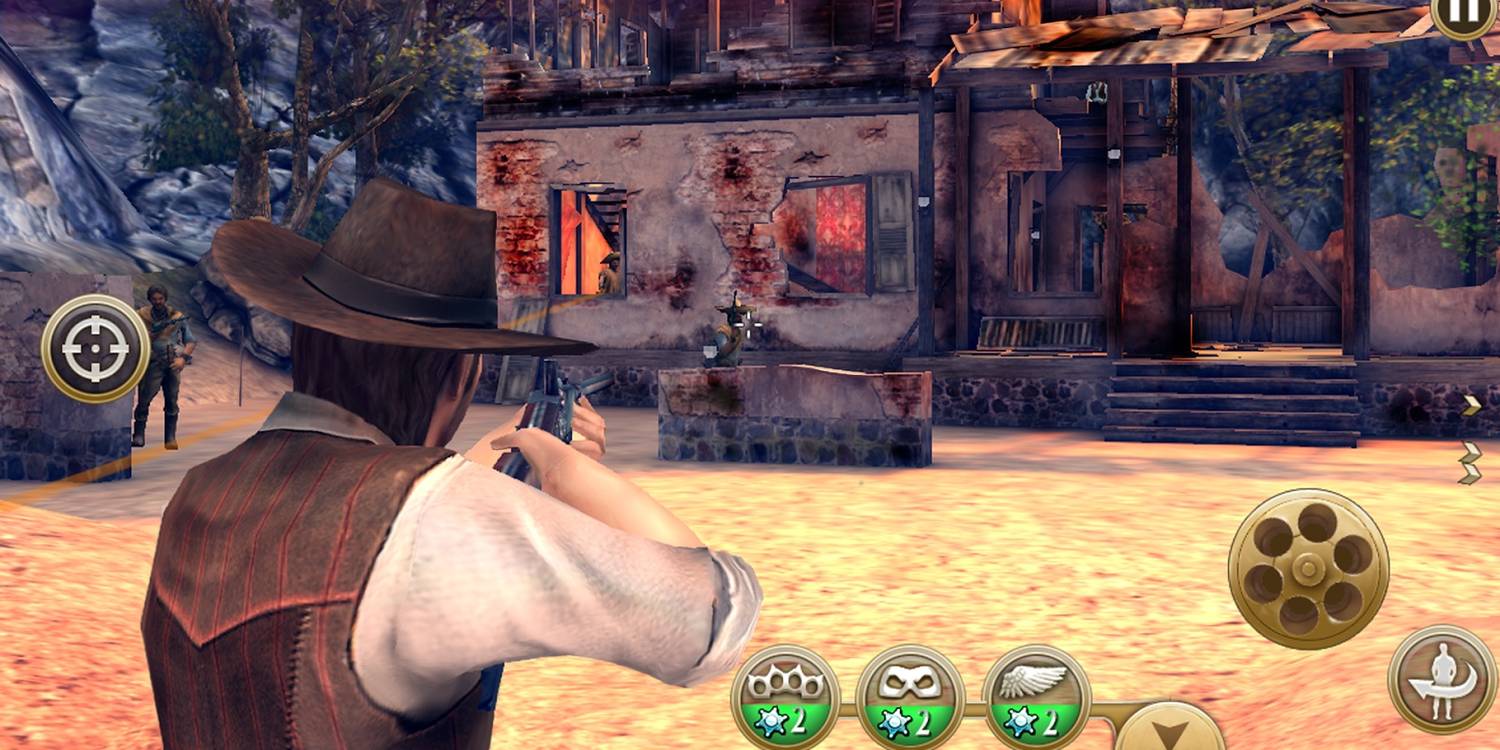 Six-Guns: Gang Showdown is an action-adventure game with an open world. It was made by Gameloft, which is known for making mobile games of different quality. This company usually copies the style of big-budget games that do well, so it's no surprise that Six-Guns: Gang Showdown clearly tries to copy Red Dead Redemption 2, which is one of the best open-world games ever made.
The game takes place in the Wild West and is about a cowboy named Buck Crosshaw. He has to fight both normal and magical enemies, which gives the game's shootouts a lot of variety. As players move through the game, they can explore a huge world, finish tasks, and get new weapons, gear, horses, and everything else along the same lines.
Pirates Flag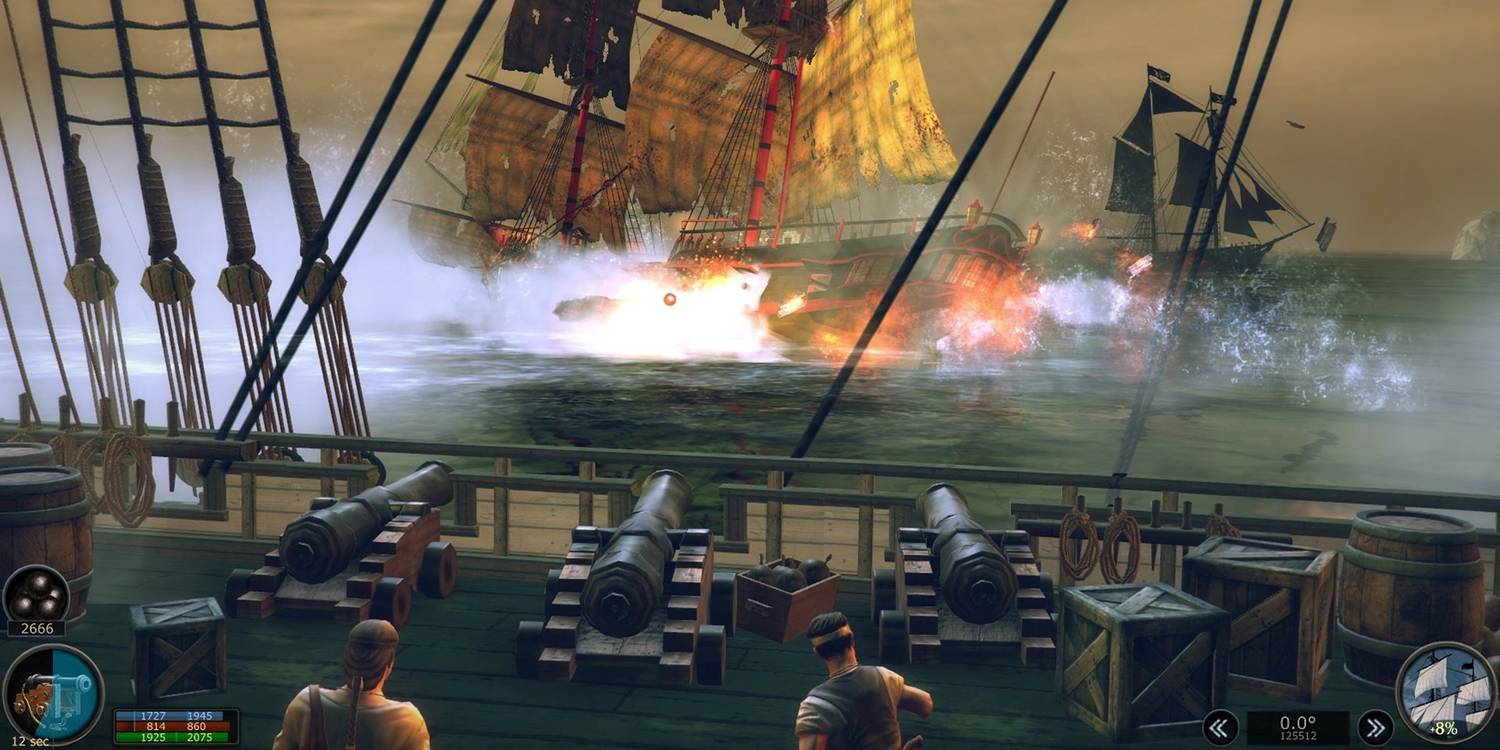 Pirates Flag is an open-world game about pirates, and the first thing players will notice about it is how shamelessly it steals Jack Sparrow's famous look for cheap clickbait in its image. Some people might give up on the game right away because of this, but Pirates Flag is actually a pretty fun open-world game for people who love the tales of a pirate at sea.
In this game, players can change the look of their ships, fight both on land and at sea, and sail around the world to find tasks. One of the best things about this game is that it allows co-op, which lets players pirate with a friend, which makes it a lot more fun.
The Legend of Neverland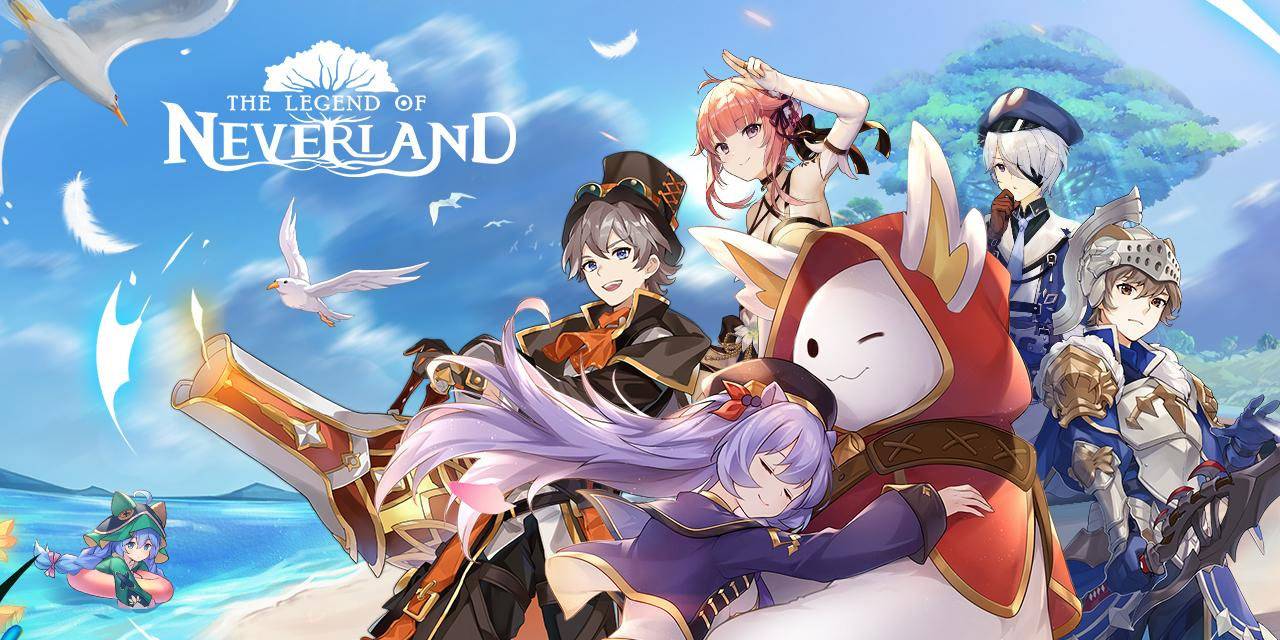 The Legend of Neverland is a game that JRPG fans should check out. The game takes place in a big world with lots of different people and exciting things to do. There are four classes that players can switch between in The Legend of Neverland. Each class has its own skill tree, which makes it possible to change how each class works.
In the game, players can also dye their clothes to make them look different. There are also many ways to relax, like fishing, cooking, or even digging. You can get The Legend of Neverland on both IOS and Android. 
Stormfall: Saga of Survival
In Stormfall: Saga of Survival, players have to stay alive in the Eastern Marches, a desert area. In the survival MMORPG, players will have to hunt for food, look for water, and gather supplies. The players will make the things they need to make their camping better. You can also use runes to learn strong magic to protect yourself from enemies and improve your tools and gear. Stormfall: Saga of Survival can be played on both Android and IOS right now.
Dawn of Isles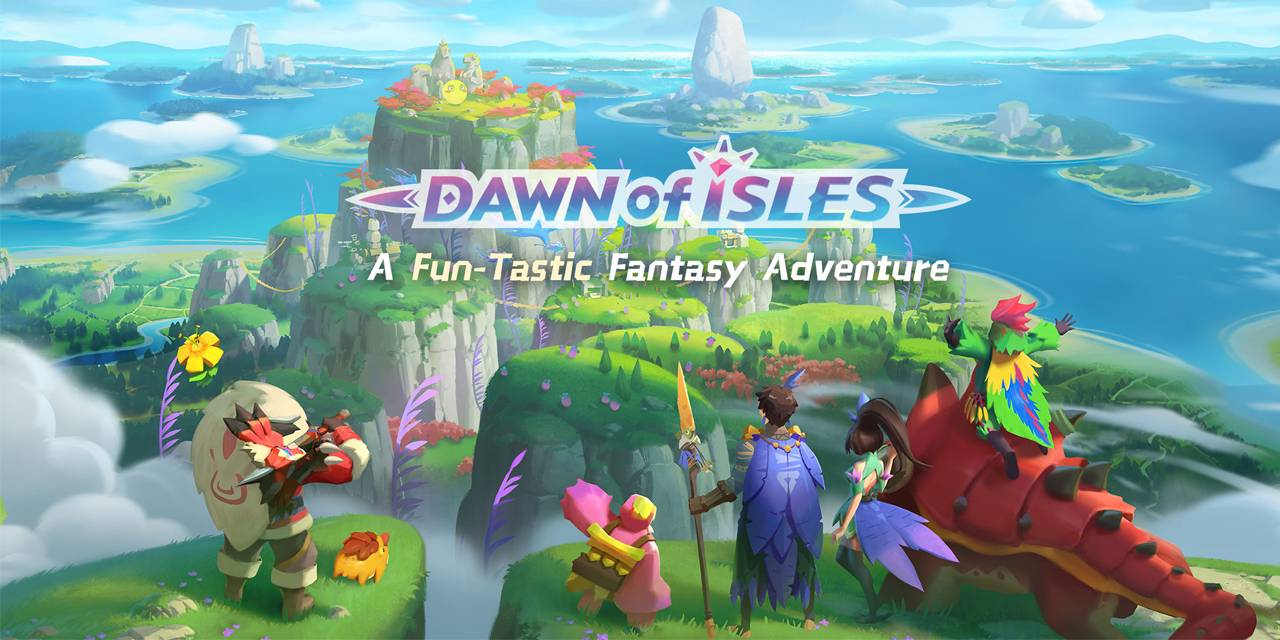 Dawn of Isles has a lively world where players can start from scratch to build an island paradise. To make, process, and sell things, players will need to gather resources and build workshops and piers. Players can do more than just gather and build. They can also tame strange pets and play relaxing fishing minigames.
Pets also have their own skill trees that let them do a lot of different things as you explore the world. In Dawn of Isles, players can also choose their own fighting styles by picking from a range of weapons and skills. Dawn of Isles can be played on both Android and IOS right now.
Perfect World Mobile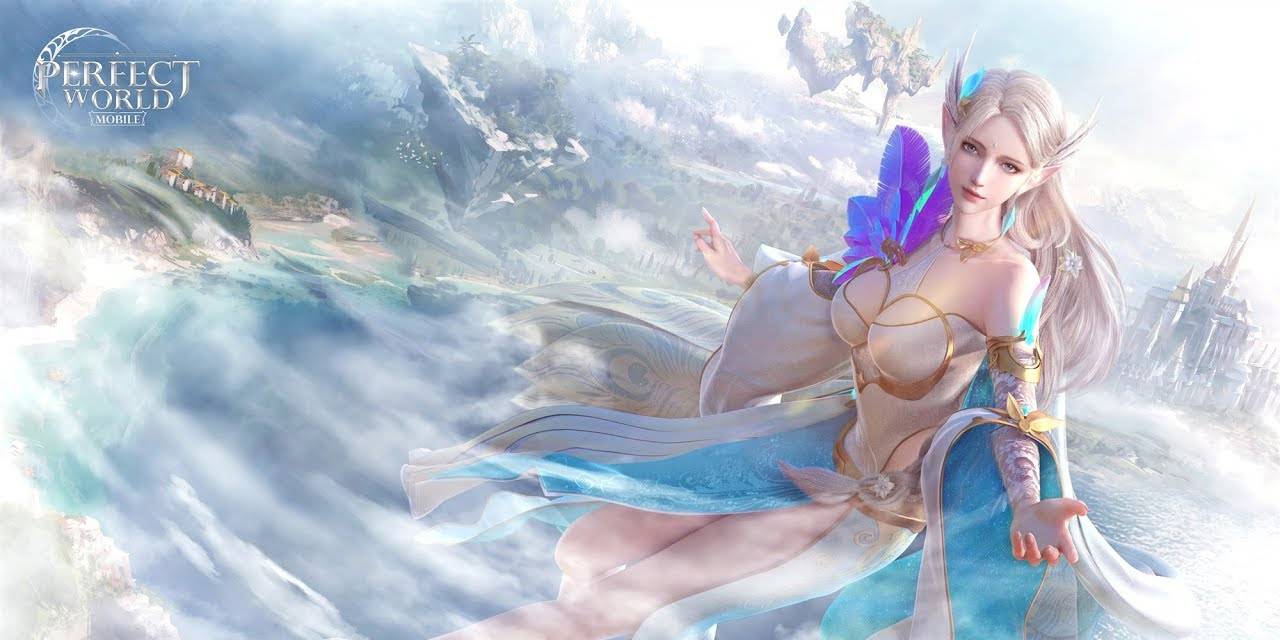 Perfect World Mobile is a form of Perfect World International that only works on mobile phones. The mobile MMORPG got a big update to its graphics and a huge open world. Fans of fantasy games can take part in hot-air balloon races, test their teamwork by storming the Dragon God at sea, and find out a lot of secrets along the way.
The eight classes that players can choose from are Soul Hunter, Assassin, Cleric, Wizard, Blademaster, Archer, Barbarian, and Vulpine. Each class is good at a different kind of battle, like taming powerful pets or dealing a lot of damage with physical strength. You can get Perfect World Mobile for both Android and IOS.
Wilderless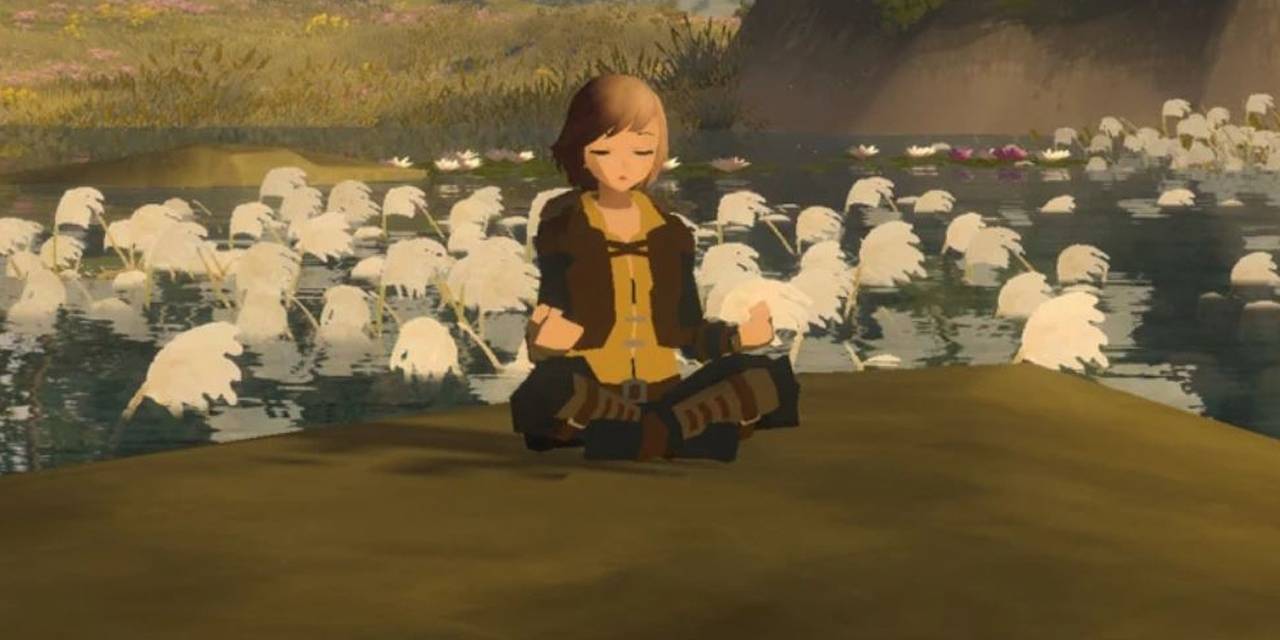 Wilderless is a game that should be on the mind of players who want to take it easy. There are no enemies or tasks in Wilderless. Instead, there are miles of wild land for players to explore. Wilderless tells players to take advantage of the quiet times and look at as many views as they can. The single-player open-world game was made by a single independent creator and can be played on a mobile device without ads. In addition to exploring, players can fly through the sky as a hawk, skate on frozen lakes in the north, and use the photo mode to take pictures. Both Android and IOS can run Wilderless.
Flight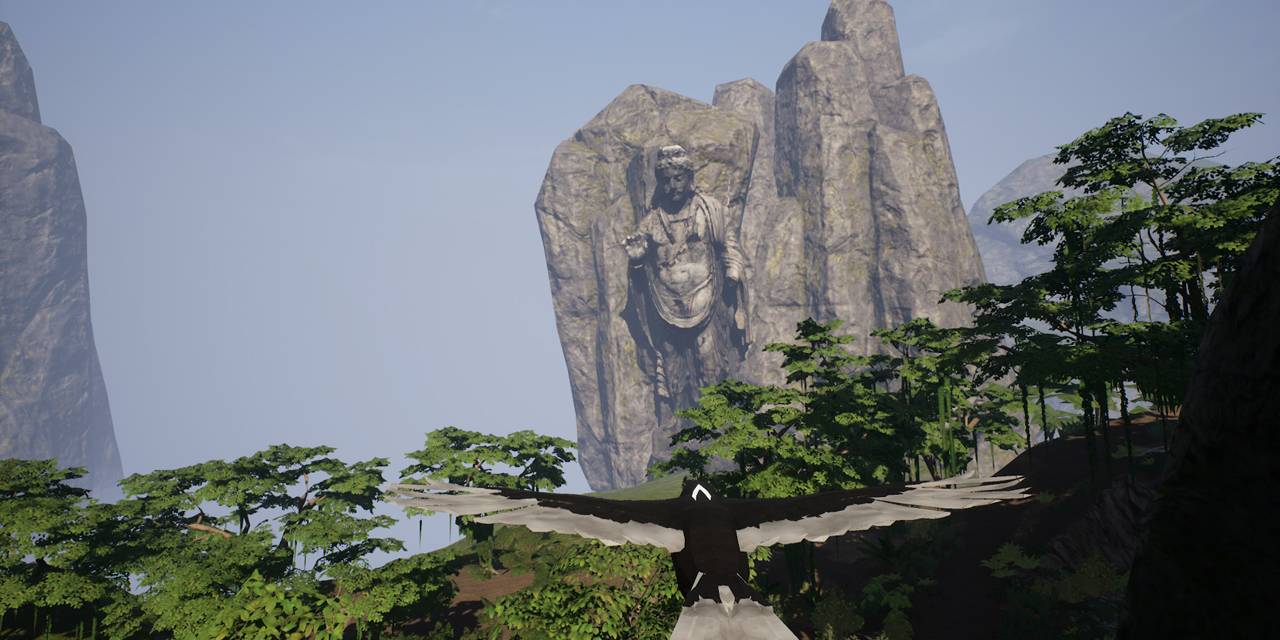 In the mobile game Flight, players take on the part of a monk who changes into a raven to travel the world. The players will fly over Nepal's valleys and mountains. The player has no enemies or risks to worry about, so they are free to fly around in the wild.
The main way to explore the open world is by flying, but players can change back into a monk to look around on the jungle floor and underground. Both Android and IOS can run Flight.
Forsaken World: Gods and Demons
Forsaken World: Gods and Demons is a fantasy RPG that you can play on your phone. The game takes place in a world that is both beautiful and full of secrets.
Players can make and join groups and build guild fortresses to plan with their friends. In Forsaken World, players can take control and change their class at any time. They can also focus on the skills they want to learn more about. Every time a person logs in, they can go on a different adventure, like exploring a dungeon or killing a dragon. Android and IOS users can play Forsaken World: Gods and Demons.
Evil Lands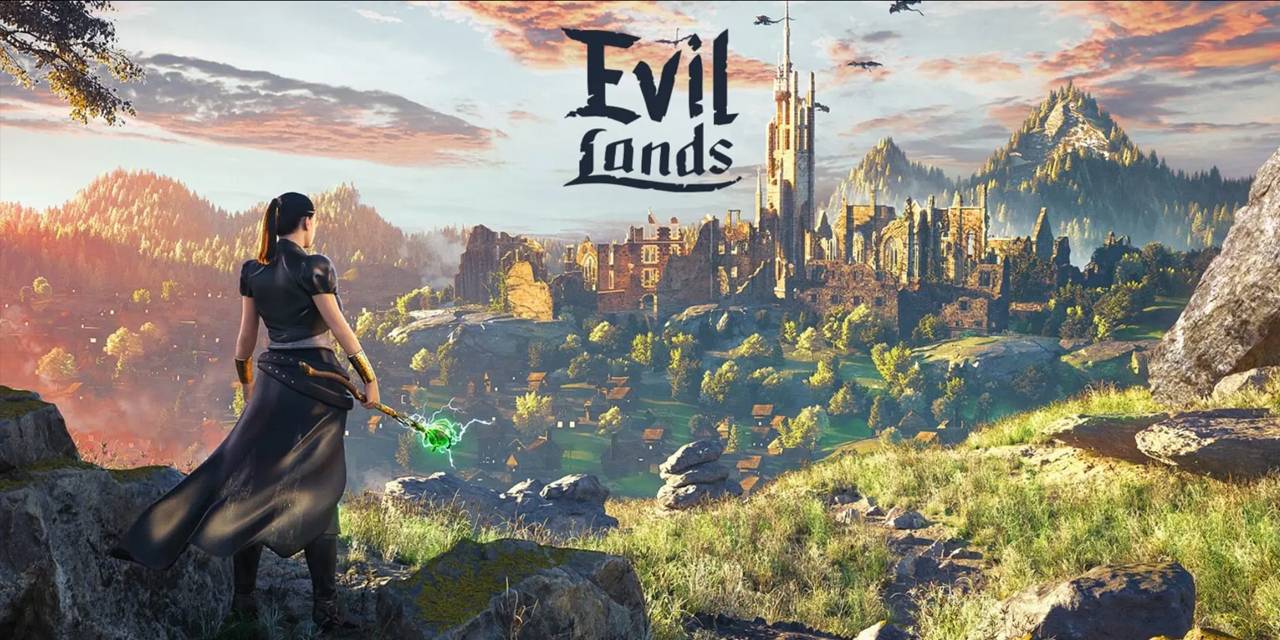 Evil Lands is a game where players fight monsters and dragons to become heroes of the land. The fantasy RPG lets you play with other people in real time and has many maps to explore and quests to finish.
Players can choose from different things, skills, upgrades, and classes.There are also cooperative and PvP games in Evil Lands. In cooperative mode, players can work together to take on raids and fight epic battles. In PvP mode, players can work together or fight against each other to see who is the best. You can play Evil Lands on both Android and IOS.
Land of Doran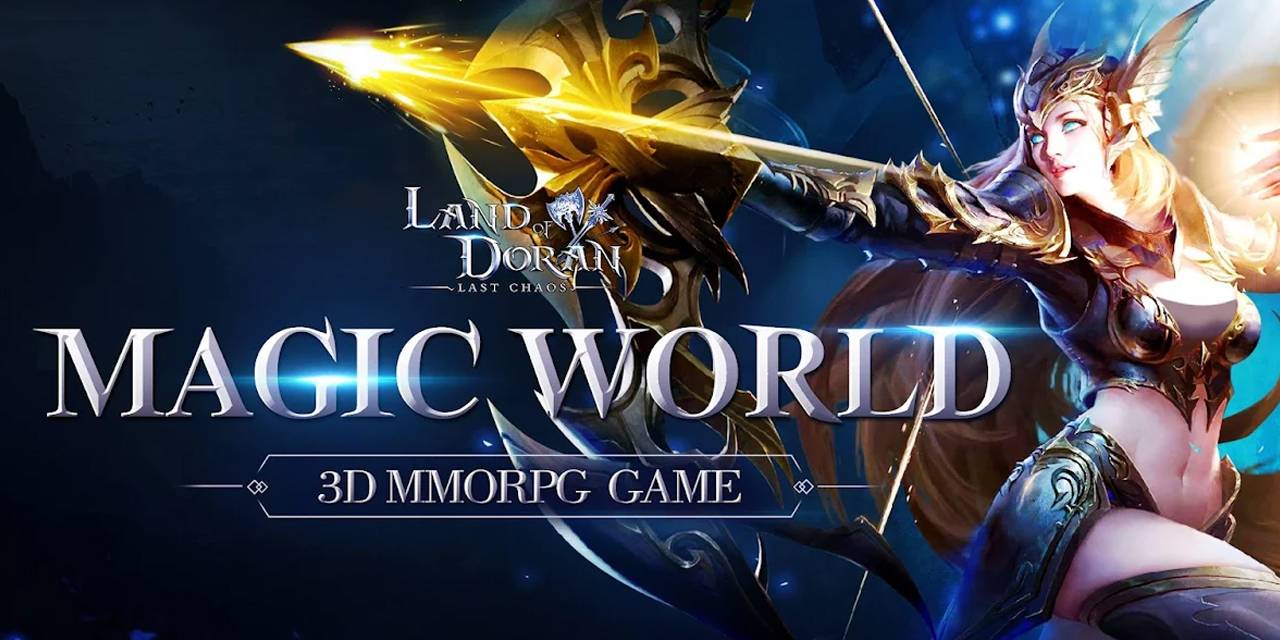 Land of Doran is a fantasy open world MMORPG. The three types that players can choose from are Mage, Warrior, and Archer. Each class has a set of skills and powers that are unique to it. Land of Doran has battles between servers and a lot of boss fights all over the world.
Character customization is a big part of the game. Players can mix and match hundreds of things and pieces of gear to make their characters look the way they want. Land of Doran also has PvE and boss fights, as well as real-time PvP battles. You can get Land of Doran on both Android and IOS.
LifeAfter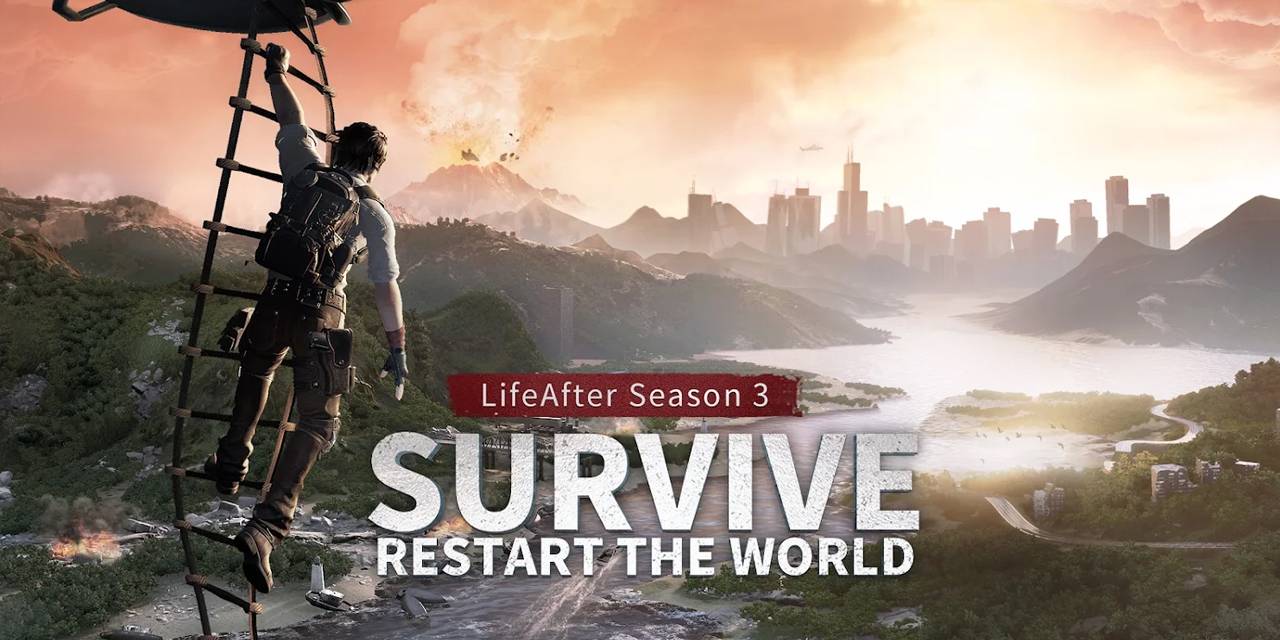 LifeAfter is a survival game set in a world after the end of the world. Players will have to build a safe place for people to live while they explore the whole world. Players will find infected towns, frozen forests, and abandoned ruins as they look for resources.
On their trip, players will also meet other survivors with whom they can trade. However, not everyone they meet will be friendly. In the third season of the game, players will also have to learn how to fight on land, in the air, and at sea. You can get LifeAfter on both Android and IOS.
Sky: Children of the Light
Sky: Children of the Light is made by the same people who made the award-winning games Journey and Flower. This game is a social action game with an open world. Players will use their capes to fly around each area and see more of the world. Each of the game's seven worlds has a different theme. The themes look at the different parts of life. Each area also has a lot of places to go and things to find.
The social aspects of Tunnel Rush game are very important, and as players make new friends, they can unlock new skills. Sky: Children of the Light also has a lot of ways to change how you look, like capes and instruments you can play. Sky: Children of the Light can be played on both Android and IOS devices.
Arcane Legends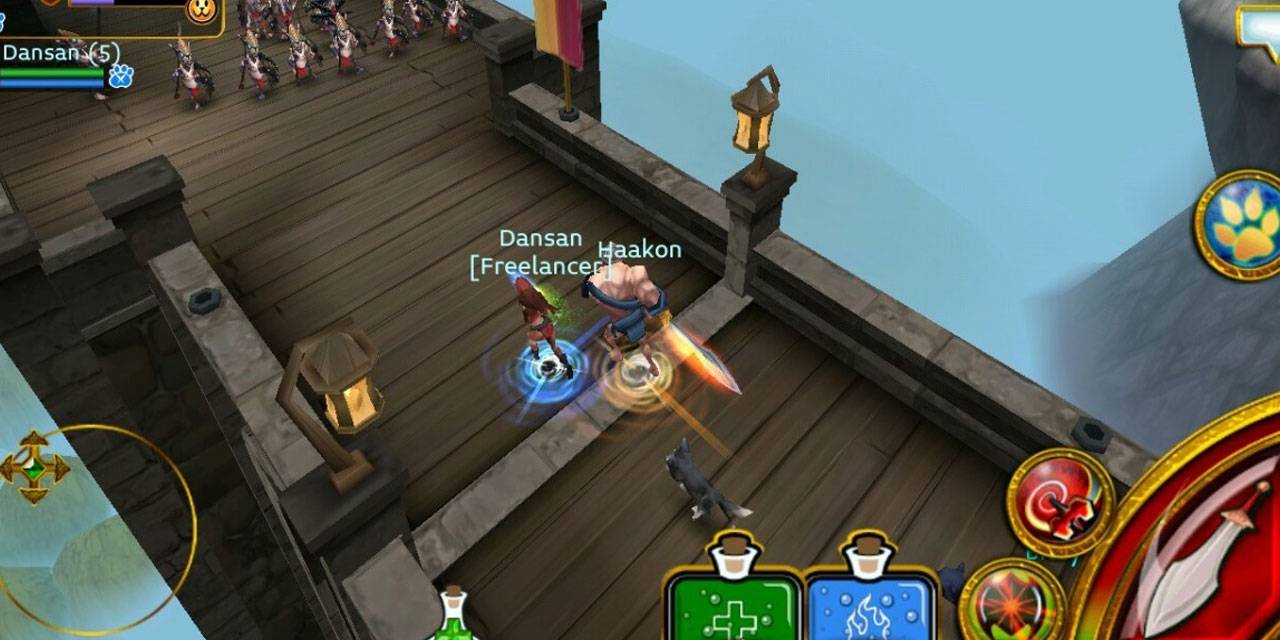 In Arcane Legends, people can work together to discover a big world. Arcane Legends is an MMORPG that takes place in a dangerous and mysterious world. As players travel through the world, they will fight goblins, necromancers, trolls, and many other animals.
Each person can also choose a traveling companion from a wide variety of animals. You can play Arcane Legends on both Android and IOS.