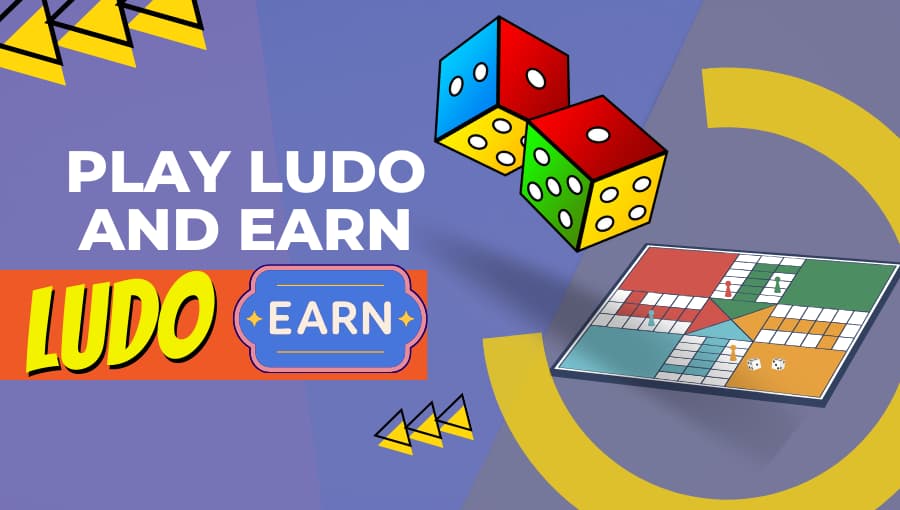 Did you know it is now possible to earn real money from a game of Ludo? Amazing right? Ludo is the best board indoor game. Back in the day, it was only available offline, and you'd play against your friends and family. But now, technological advancement allows you to play it online against friends or random players.
Ludo is a skill game and a game of chance as well. Many Ludo apps are available for players, but not all are safe or will earn real money. So let's consider how to play Ludo, how to choose the best Ludo app and the top 3 Ludo fantasy apps.
How to Play Online Ludo
With the advancement in technology, Ludo is no longer only played offline. Instead of playing with family and friends, you can compete with other players worldwide through an online Ludo game app.
You are not limited to playing on a desktop; you can play these games on your smartphone anytime.
Here are a Few House Rules While Playing Online Ludo
Number of Players

– Two to four players participate in the game. Each player gets tokens of a specific colour and proceeds with the game using the same colour.

Releasing the Tokens

– While playing, the players need a score of 1 or 6 to release the tokens; after the first token is released, players can move it. However, they need another 1 or 6 to release other tokens.

Rules of multiple Sixes

– When a player gets a six, they automatically get another chance to roll the dice. Conversely, if a player gets three sixes consecutively, they can't play, as the turn to play passes to the next player.

Eliminating Opponent Tokens-

Sometimes, a piece of the player can fall into an opponent's square. It means that the opponent's token must return to the starting point. They must gain a 6 or a 1 to release the token again.

Enter Your Tokens Home

– To win the game, players must enter their tokens into the home column upon completing the track. Each Ludo player's goal is to ensure they get all four tokens in the end zone.
Before settling on the top 3 Ludo Fantasy apps for real money, we must check a few factors. These include:
Players want to ensure that their data is secure, not prone to hacking and that their funds are secured. Therefore the best Ludo fantasy app must demonstrate the safety and security of information. That's why we confirm if an app has SSL secured system and secured payment options.
Players must be able to make payments easily and swiftly. The availability of local payment options such as Paytm and UPI cash is a plus, as most Indians prefer this option. The app must also show that it offers you an instant withdrawal process and that you can receive payouts anytime.
Players look for this fascinating and thrilling factor while looking for a Ludo app. Beyond playing this game, bonuses and promotions are equally important. That's why many apps offer different bonus types, such as welcome bonuses, daily cash prizes, and refer and earn rewards.
Players must be able to reach customer support at any time of the day for any enquiries or clarifications. Dedicated customer support is vital in choosing the best Ludo fantasy app.
Here are the Top 3 Best Ludo fantasy apps you can Play to Win Real Money
Witzeal Technologies operate and maintain the BigCash app. This Ludo game app is home to many fantasy sports, such as cricket and kabaddi, and fantasy games, such as Ludo. 
If you check out the customers' reviews, you will see that Big Cash is an excellent app to play games to earn real money.
Here is a Highlight of the Main Features
Exciting gaming experience

Great customer support

Safety and Security

Fair gameplay

Live chat for players

Excellent payment options, including local methods such as UPI and Paytm
It was founded in 2019, operated by VIVSON Games Private Limited and offers its players multiple modes such as quick match and practice match. The highlights of its features include;
Payment methods include UPI and bank transfer

Fair gameplay
Owned and operated by Social Currency, Ludo League is an excellent Ludo game app. The app offers players a great gaming experience.
Here are its Features
Safe and secure

Bonuses and rewards, including daily leader board challenge

Private room for players
Ludo games continue to amass millions of fans, both new and existing. When it comes to choosing the best Ludo fantasy app for real money, there are some factors that you need to consider. These include – fast payment options and reliable customer support. 
Also Read: Best Methods To Earn Money When Playing Online Cash Games